UPDATE: Credit / Debit Card Payments Issue Now Resolved
2020-06-11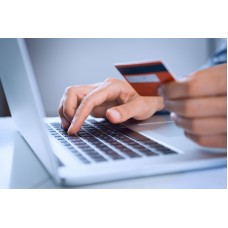 UPDATE: We have now resolved the issue with credit and debit card payments. Thanks for bearing with us.
We're sorry if you've been experiencing some issues when ordering on our site today. We are currently doing some maintenance work which seems to be affecting the system at checkout . Just for now we are unable to take credit or debit card payments online but we can still accept payments by PayPal. As always you can call to place orders or make payments by credit / debit card over the phone.
We are working on the issue and will have everything back up and running soon.
Please feel free to contact us by phone or email if you have any queries or would like to make an order.
email: info@cultmancollectables.com
tel: 01302 618660
We apologise for any inconvenience this has caused and will update you as soon as the issue has been resolved.