Still snowing!
2018-03-01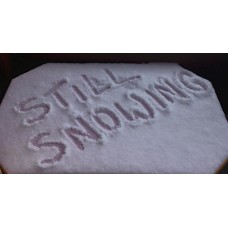 Very snowy still here (Leonard doesn't seem to mind though). We're really hoping to make it in and resume normal service tomorrow (Friday) but please keep checking our updates for shop news.
You can keep in touch via our news feed on the website, Facebook, twitter and / or Instagram.
Paul managed to get some new medals on the site from home yesterday. You can still place orders online but until we can make it into the shop there may be delays on delivery. I am emailing everyone who has outstanding orders to keep them updated.