SHOP & POST UPDATE
2018-03-02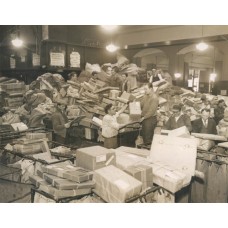 Phew! Thanks for bearing with us. I've managed to get all 52 orders packed and sent today. Royal Mail can not guarantee any delivery times at the moment but we're hoping everything will get through OK.
We have to close early at 3.30pm as we need to collect our daughter from nursery. They're closing early so staff and children can travel home whilst it is still light.
We'll be open again at 9am tomorrow.
The roads are looking OK now so we're hoping to attend the medal fair this Sunday as long as things don't change. Details of the fair will follow in another article.