Service update - Coronavirus news
2020-03-22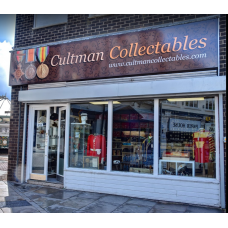 As a precautionary measure against the ongoing Covid-19 pandemic, we have closed our shop for the foreseeable future.
The website is running as normal and we would encourage customers to make use of our online system as much as possible. Royal Mail are still operating normal services so at the moment we are still able to carry on posting orders. We have our contactless postage system in place stamps are pre-printed in house and we drop sacks to our local mail centre in line with the government rules. We are reducing posting to twice a week so service may be slightly slower then you're used to from us but not by too much. If you place an order with us I will be in touch with regular updates to let you know when you can expect it to arrive.
This will be an extremely difficult time for most and we thank you all so much for the continued support. If you're not in a position to buy at the moment, or there's just nothing that fits your collection right now, you can still help us hugely by taking the time to leave a review on Facebook or Google.
We are still adding new stock to the website regularly and will continue to do so. If you want to place an order or need to get in touch at all please call us on 01302 618660 or email info@cultmancollectables.com
As most of you know Paul and I started this business with Graham when we were 18 years old. We've worked hard to get to where we are and we are fighting desperately to keep running through all this. We are missing our regulars terribly and praying that you're all keeping well. Please don't hesitate to get in touch even if it's just to say hi.
Take care & stay safe,
Fern