Possible delays with post going to Swindon.
2020-07-22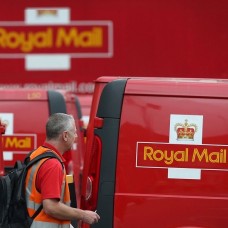 Customers in SN postcode please read the message below from Royal Mail RE deliveries.
Services in Swindon (SN1-3, SN6, SN25, SN26 and SN38) today
We're very sorry to advise that, due to resourcing issues at Swindon Delivery Office, deliveries in the SN1-3, SN6, SN25, SN26 and SN38 postcode areas are likely to be very limited again today, Thursday 23 July.

The Customer Service Point will be open until 11am today, for the collection of items for which we'd left a 'Something for you' card.
Our opening times have been revised during the coronavirus crisis - please check the royalmail.com/services-near-you webpage for the current opening times.
Collections of mail from Post Offices and business customers are unaffected and should take place as normal.
We apologise for any inconvenience this may cause and thank you for your understanding. We're working to resolve the issue and return to normal service as quickly as possible.
Kind regards,
Royal Mail Customer Services