The shop will be closed from Wednesday to Saturday this week.
2018-03-13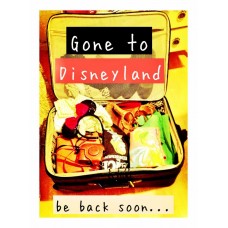 The shop will be closed for a few days as Paul and Fern are away. We're open again on Saturday 17th.
There won't be any delays with your website orders as Trish is coming in on Thursday to get all the post sent out. We'll try and keep an eye on the messages as much as possible but please expect some delays. Sorry for any inconvenience caused during this time.
Here are the opening times for the next week just so you're up to speed:

Tuesday 13th - open 9am to 4.30pm
Wednesday 14th - CLOSED
Thursday 15th - CLOSED (website & eBay orders to be posted as normal)
Friday 16th - CLOSED
Saturday 17th - open 9am to 4.30pm (post sent as normal)
Sunday 18th - CLOSED
Monday 19th - open and back to normal hours and daily posting 9am to 4.30pm