Easter Holidays and Outwood Medal Fair
2018-03-27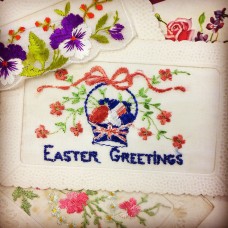 That's time of year again where half the country are singing about 4 day weekends we're over here like "Won't somebody think of the Saturday workers?!" However this year we get an added layer of joy (*read pain) because it's the medal fair in Outwood on Easter Sunday. (Just kidding we love it really.) So just to keep ever one in the loop here are our opening times and what we're up to over Easter.
Thursday 29th March - CLOSED as always on a Thursday
Good Friday (30th March) - Bank Holiday CLOSED
Saturday 31st March - Shop open 9am to 4.30pm
Easter Sunday (1st April) - Outwood Militaria Fair (full details to below)
Monday 2nd April - Bank Holiday CLOSED
Tuesday 3rd April - back to normal. Shop open 9am to 4.30pm
Wakefield Militaria Fair Sunday 1st April 2018
We'll be at Outwood from about 8am until around 1pm. We are planning to bring most of our medals but will focus on the latest additions to the stock. As always if you want to view anything in particular please contact us before 3pm Saturday so we can bring it. If you have recently purchased from us (website or eBay) you can collect in person to save on postage costs. Make sure you let us know in advance to bring your order.
Venue details:
Outwood Memorial Hall
Victoria Street,
Wakefield, WF1 2NE