WELCOME!!!!!
2017-11-23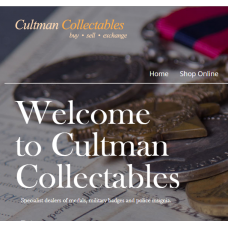 Well after months of hard work and a lot of stress we've finally gone live with the newly updated Cultman Collectables website.
No one likes change but unfortunately the old site was getting a bit glitchy and technology was passing us by. We've really tried to build a new site that is as easy to use as the ones before but can also keep up with todays tech demands. It's not been easy but I hope you'll all love it.
Obviously it goes without saying that if you have any feedback for us we would love to hear it.
We're offering free postage for the first 50 customers to say thanks for bearing with us. Just pop the coupon code NewSite50 in when you checkout to get the postage discounted.
Looking forward to hearing your thoughts.